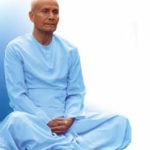 Introductory classes that aim to give you the experience of meditation and help set you up with your own practice.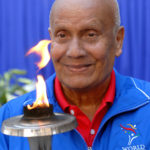 The Sri Chinmoy Oneness-Home Peace Run was founded in 1987, and is now the world's largest torch relay run for peace. An international team of runners carries a flaming torch symbolising the common search for peace to countries all over the world. Millions of people in over 150 countries have held the torch and offered their own wish for a better world.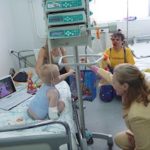 Sri Chinmoy is the founder of the Oneness-Heart-Tears and Smiles humanitarian programme. This organisation is a group of volunteers from the Sri Chinmoy Centre, including many medical doctors, nurses, school teachers and other dedicated individuals of many nationalities, who are inspired to be of service to those in need.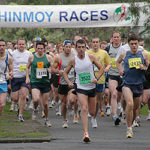 For Sri Chinmoy, sports and spirituality go hand in hand. In 1977, Sri Chinmoy founded the Sri Chinmoy Marathon Team to organise races around the world to serve the running community as they attempted to transcend their own limits. The Sri Chinmoy Marathon Team is now the largest organiser of endurance events in the world and has pioneered many important events such as the world's longest certified footrace: The Self-Transcendence 3,100 Mile Race.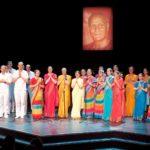 Many Sri Chinmoy Centres all around the world organise concerts of meditative music for the general public, in a wide variety of formats, from instrumental duets to large orchestral performances. The concerts are always given free of charge.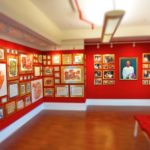 Over a 33 year span, Sri Chinmoy created 140,000 abstract paintings in a style that he called in his native Bengali Jharna-Kala, which translates as "Fountain-Art". Sri Chinmoy's paintings and drawings have been exhibited in galleries around the world, such as the Carrousel du Louvre in Paris, The mall Gallery London, The national gallery in Ottawa, the United Nations building in New York and the national parliaments of Australia, Ukraine and New Zealand.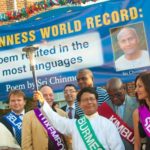 Sri Chinmoy is known to the world as a deeply mystical poet. He came from the great tradition of Bengali poets and, throughout his 76 years on earth, he completed 120,000 poems in both Bengali and English. His poetry is spiritual in theme and contains myriad expressions of the inner journey, beautiful nature imagery and timeless wisdom.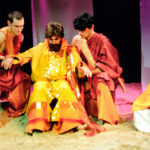 Sri Chinmoy has written several plays which have been dramatised and performed by different theatre companies.